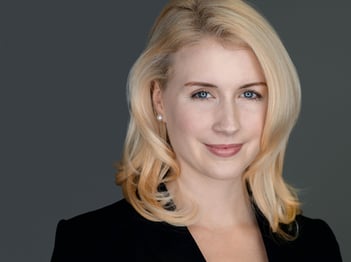 Sara wise strategies joins the mission advancement family
MCKINNEY, TX, January 15, 2020 - Mission Advancement Professionals (MAP), a fundraising consultancy specializing in principal and major gifts, announced today that Sara Wise has joined its team as a senior consultant. With over 18 years of experience, Sara will be leading Mission Advancement's practice in the Greater Houston area.
"Sara is a seasoned nonprofit fundraising consultant who has served a variety of organizations in the education, social services, cultural, and fine arts fields," said Schuyler Lehman, founder and CEO of Mission Advancement. "We are pleased to welcome Sara to our team and look forward to serving more nonprofits throughout the Houston region."
Prior to joining Mission Advancement, Sara served as founder and president of Sara Wise Strategies, a firm specializing in fundraising consulting and strategic solutions for nonprofit organizations. Through her work at Sara Wise Strategies, she helped nonprofits realize their missions through smart strategies and straightforward, ethical fundraising.
Sara began her fundraising career as a student at TCU assisting the Alumni and Advancement offices through the Student Foundation program and as a student employee on the Admissions team. Her nearly two decades of professional development experience include capital campaign and board support work at St. Stephen's and St. Agnes School in Virginia, alumni and annual fund management at the Episcopal School of Dallas, individual giving at the American Red Cross Greater Houston Chapter, and four years managing a donor portfolio, and supervising other programs as a Director of Development at the Houston Zoo. She most recently served as president of the Association of Fundraising Professionals (AFP) Houston Chapter.
We invite you to get to know more about Sara.
About Mission Advancement
Mission Advancement Professionals (MAP) is a consulting firm focused on assisting nonprofit organizations grow through a distinctive, relationship-based fundraising approach. Since 2007, MAP principal and major gifts specialists have helped hundreds of organizations build capacity, strengthen donor relationships and realize transformational gifts to advance their mission and impact more lives. For more information, visit MissionAdvancement.com or follow us on LinkedIn and Facebook.